We follow the Government  Early Years Foundation Stage (EYFS) which sets the standards for learning, development, and care for children from birth up to five years of age. The Early Years curriculum is delivered through carefully planned activities and play opportunities to help ensure that all babies and children can reach their full potential and experience the best possible start to their education. All children at Orchards are encouraged to learn through play.
The principles which guide the work of our staff are grouped into four themes:
A Unique Child  – every child is a competent learner from birth who can be resilient, capable, confident and self-assured
Positive Relationships  – children learn to be strong and independent from a base of loving and secure relationships with parents and/or a Key Person.
Enabling Environments  – the environment plays a key role in supporting and extending children's development and learning.
Learning and Development  – children develop and learn in different ways and at different times; all areas of learning and development are equally important and inter-connected.
The EYFS sets out seven 'Areas of learning and development' and together these make up the skills, knowledge and experiences appropriate for babies and children as they grow, learn and develop.
Prime areas
Personal, Social and Emotional Development
Physical Development
Communication and Language
Specific areas
Literacy
Mathematics
Understanding the World
Expressive Arts and Design
Babies
We work on a maximum of a 3:1 child to staff ratio with the continuity of staff being a priority.
Our baby rooms are bright, cheerful and stimulating and offer a caring environment. The emphasis is very much on providing home from home care with lots of play, love and attention.
Children are encouraged to explore the world of colour, shape and texture using natural light, toys, adult interaction and lots of sensory experiences.
Here at Orchards, we work closely with you to ensure that your baby's home routine is followed. This provides continuity and stability for you and your child.
To ensure a smooth and stress-free transition from home to nursery life, we provide convenient settling in sessions. During these sessions, which you will attend with your child, you will have the opportunity to discuss any needs and any special requirements with nursery staff.
1-2's
Once your little one is actively up and about with confidence and ready to move on, joining our 1-2's room would be their next step.
These rooms are bright, colourful, busy rooms catering for children up to the age of two years old, working on a maximum of a 3:1 child to staff ratio.
As children begin to explore, they will gain confidence and be able to participate in a wide range of educational and fun activities, all of which will be planned in advance and will include activities such as painting, messy play and singing to create a fun-filled day.
2-3's
At two years of age your child will join our 2-3's room. These rooms cater for children two to three years of age with a maximum of 4:1 child to staff ratio.
These rooms are full of busy energy as by this stage your child will be able to experience a wider range of educational activities that have been carefully selected to stimulate their ever-expanding minds. Within these rooms, children start to prepare for preschool, so self-selection of activities and independence is encouraged throughout the day.
With our In the Moment Planning system in place, staff will actively encourage your child's interests whilst offering them further opportunities to explore.
When it comes to potty training, we will encourage your child to be as independent as possible. All we ask is that you bring in lots of spare clothes in case they have a little accident, so they will have their own clothes ready to be changed into.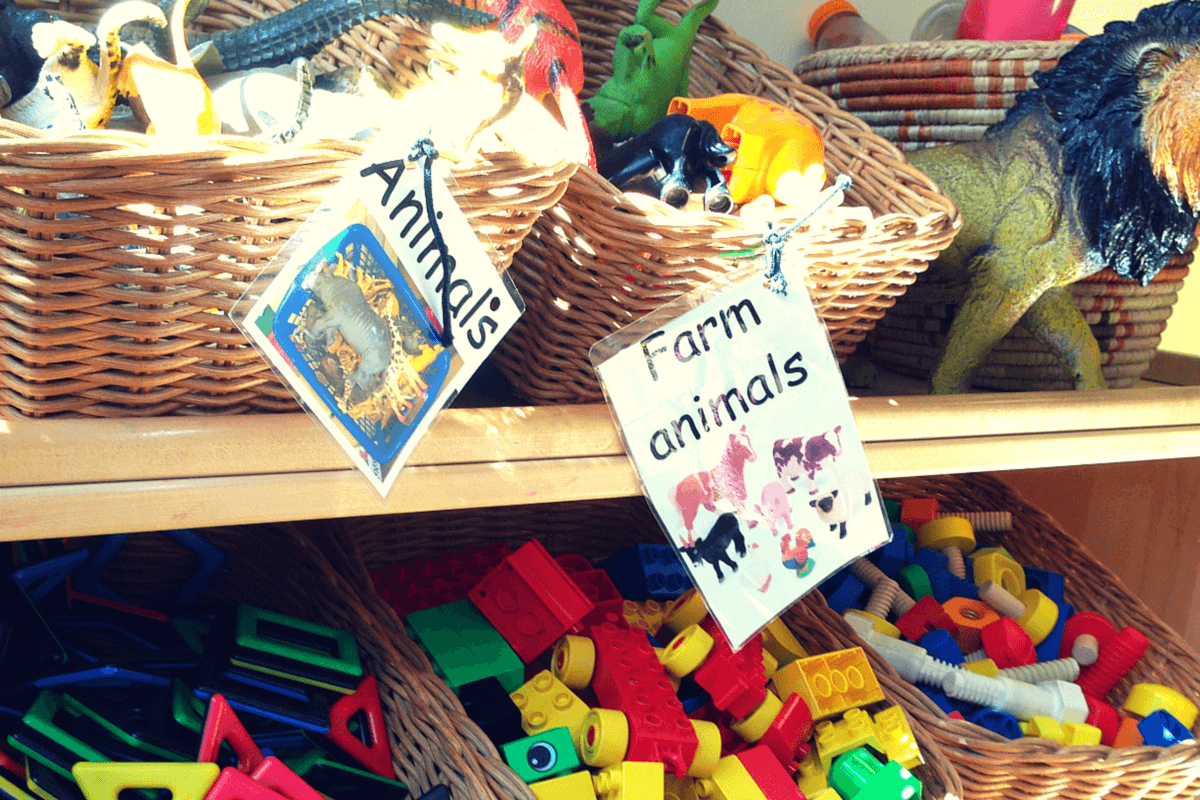 Preschool
When your child is three years old they will join our 3-5's room. Our preschoolers are looked after by our team with an 8:1 child to staff ratio.
We place the children's interests at the centre of all activity planning, encouraging children to learn through play in fun and engaging sessions.
During free-play sessions, children are encouraged to be independent and to make their own choices from a wide range of activities. A structured day is centred on individual learning where progress is carefully observed and recorded by your child's Key Person. This, coupled with lots of fresh air, provides a busy day for all.
At the end of their time in preschool, the children will have increased levels of confidence and be socially interactive, helping them to experience a smooth transition to full-time schooling and a logical progression of their continued learning.